Imagine the beauty of canons, sparkling desert and wildlife above the ground that also embraces nearly 119 caves that you have the chance to submerge into by descending more than 275 meters below the surface. Carlsbad Caverns National Park is the one then! Carlsbad Caverns Parkis made of limestone dissolved by sulfuric acid making the most astonishing caverns patterns. It is located in the Chihuahuan Desert in southern New Mexico, the United States.
Elevations within the park rise from 1,095 meters in the lowlands to 1,987 meters atop the escarpment.The park contains the largest single cave chamber in all of North Americaand the twenty-eighth largest in the world.
It is known as the Big Room and visitors can spend 90-minute walk exploring the marvelous underground environment.The show cave is also considered one of the park's main attractions. Carlsbad Cavern is one of over 300 limestone caves in a fossil reef laid down by an inland sea 250 to 280 million years ago.
Visiting the Carlsbad Caverns National Park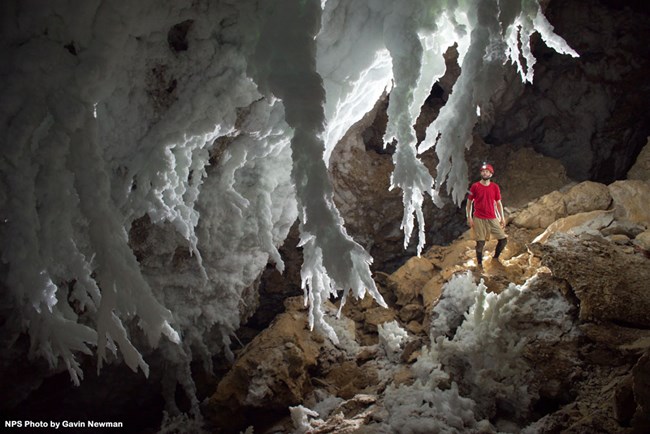 Carlsbad Caverns National Park is open every day of the year except Thanksgiving, Christmas, and New Year's Day. Visitors to the cave can hike in on their own via the natural entrance or take an elevator from the visitor center.
There are a variety of tours available; self-guided areas of the Big Room to narrow passageways on the Hall of the White Giant Tour. Hiking and camping are also available in the park. It also hosts star observing events thanks to its significant location.
What do you need?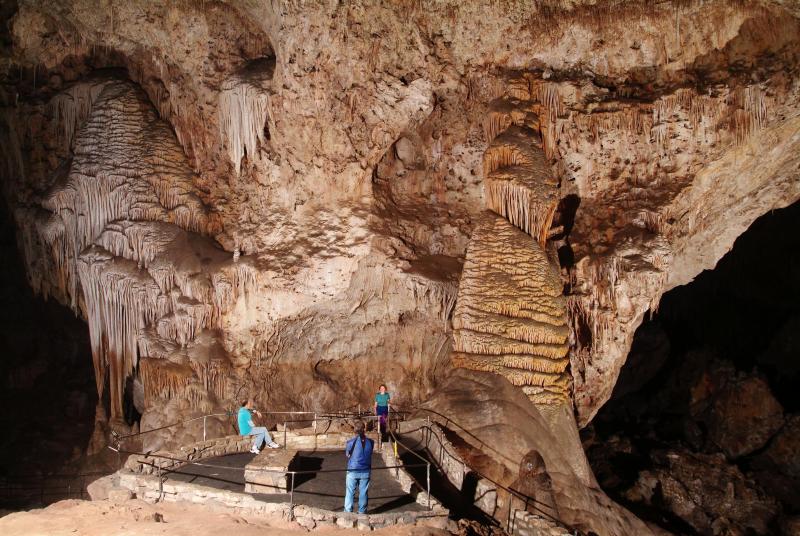 • Comfortable pair of shoes.
• Light jacket as the cave's temperature is around 13C (56F).
• A flash light is a good idea since the cavern is dimly lit.
• Only water is allowed.
• Learn that no phone coverage is available inside the cave.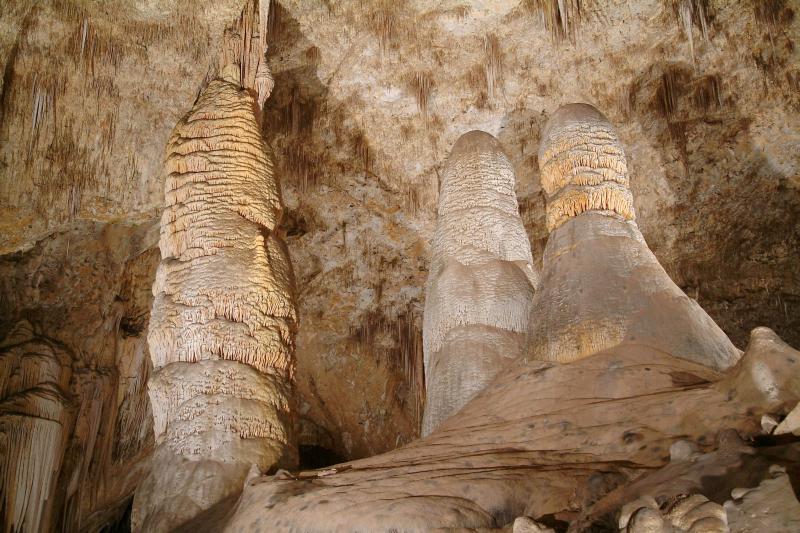 • If you wore the same shoes or carried the same camera in any cave in the past 10 years your items will be wiped with disinfectant to wipe out any possible existence of fungus known as "White-nose Syndrome" to protect the health of the Brazilian free-tailed bats that live in Carlsbad Caverns six months out of the year.
• Keep your voice down. Noises carry up to a 1/4 mile in the cave.
• Be notified that baby strollers are not allowed.
• Canes and walking sticks are only allowed in the case of medical necessity.