Well, Mesa Verde is a Spanish word to describe one of the largest archaeological preserves in the United States.
The culture that is carved into caves and rocks occupies more than 212 kilometers in Montezuma County, Colorado. Mesa Verdenational park is a world heritage site that protects some of the best preserved Ancestral Puebloan archaeological sites in the United States.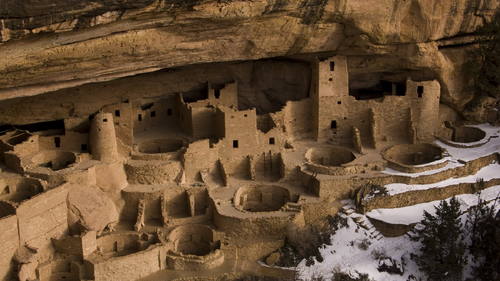 The Ancestral Puebloan culture lasted for over 700 years, from AD 600 to 1300 and the park offers an opportunity to relive the ancient times amongst nearly 5,000 protected archeological sites, including 600 cliff dwellings.
Cliff Palace is thought to be the largest cliff dwelling in North America. It stands at altitude of 2600 meters and which contains more than 200 rooms and was probably inhabited by two to three hundred people at a time. Also, the balcony house is especially well preserved, it boasts 40 rooms that are accessible only by ladder.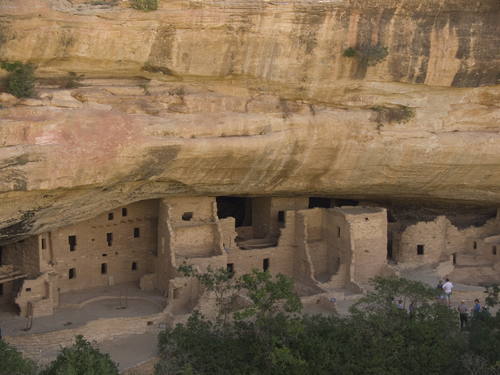 Mesa Verde is the Spanish word for "green table". It is thought that when Spanish explorers first came to the Southwest and saw many tall landforms with flat tops and steep sides, they were inspired to call them mesa "tables". Verde "green" was added as trees and bushes covering the area gave it a greenish atmosphere.
It was created by President Theodore Roosevelt in 1906 and is the largest archaeological preserve in the United States.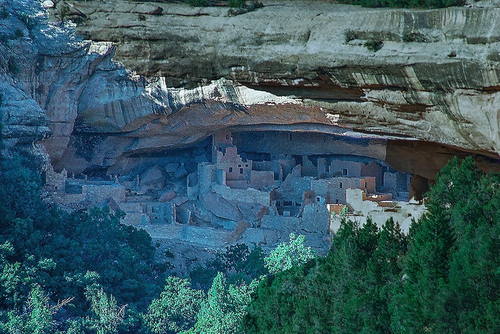 Mesa Verde is full of animals including golden eagles, coyotes, mountain lions, tarantulas and bull snakes. On your tour in the park you may lay your eyes on rock squirrels, rabbits or any one of the 200 birds that Mesa Verde is home for them.
What to do in Mesa Verde: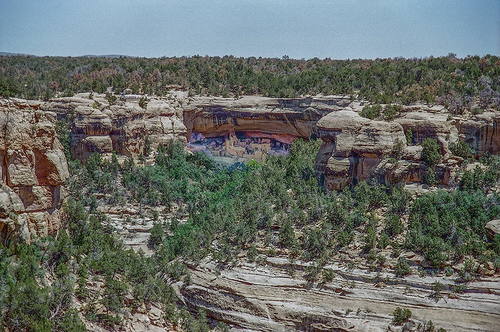 Skiing. In winter, skis are available and enjoyable as none of the roads within the park are plowed except for the entrance road to the visitor center. Just ski your way to the sites. While it is enjoyable, fall and winter time in southwest Colorado is very unpredictable so tours aren't scheduled during this time but the Archaeological Museum and the Spruce Tree House are open all year. If you are going there in winter, try to call the park first.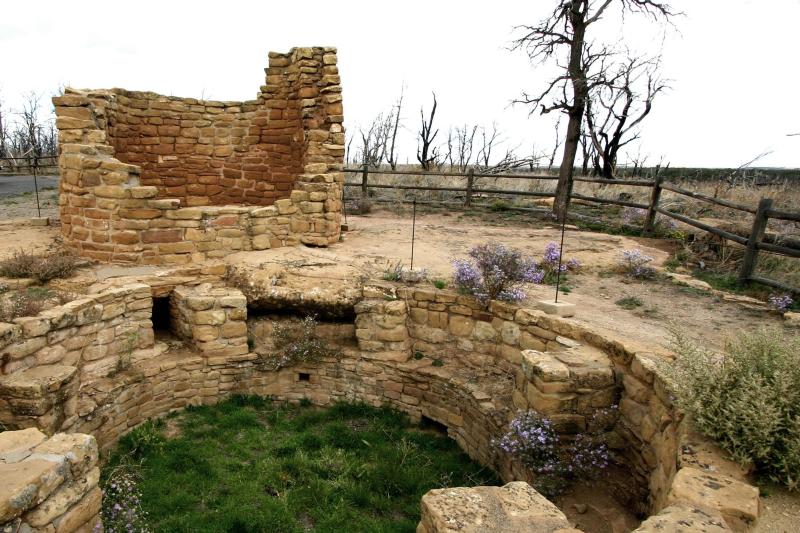 Hiking. As the Mesa Verde national park was originally set up as an archaeological preserve, so hiking within the park is restricted to only six marked and paved trails; Knife Edge Trail, Prater Ridge Trail, Point Lookout Trail, Spruce Canyon Trail, Farming Terraces, and Petroglyph Point Hike. They vary in length and smoothness as some are steep while others require climbing ladders. Make sure to ask for the help of the visitor center to choose the trail that best suits your ability and time limit. Note that guided touring is also available.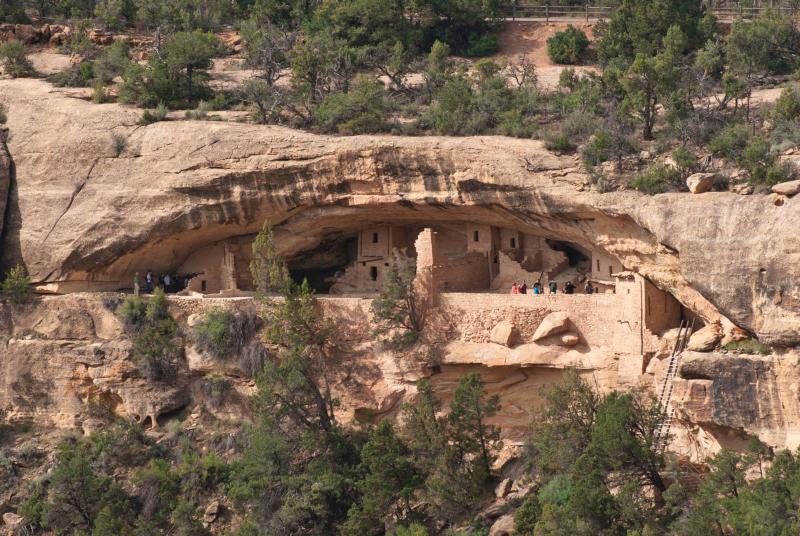 When visiting Mesa Verde it is essential to drop by the Far View Visitor Center which is open in summer time. The Chapin Mesa Museum is also a must-see. It is open between 8 am to 6:30pm in summer and from 8am to 5pm during the rest of the year. Park ranger can help you plan to get the most out of your visit.