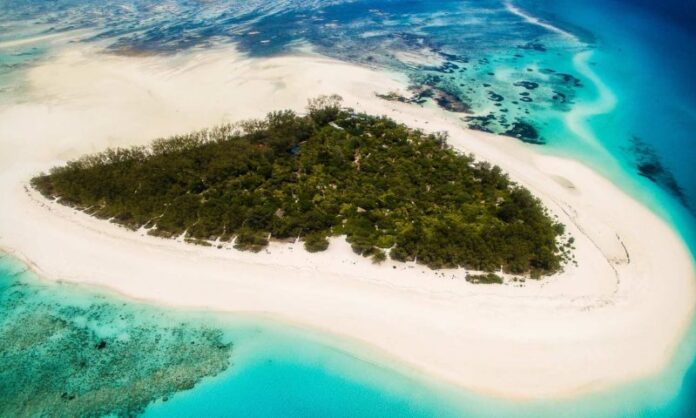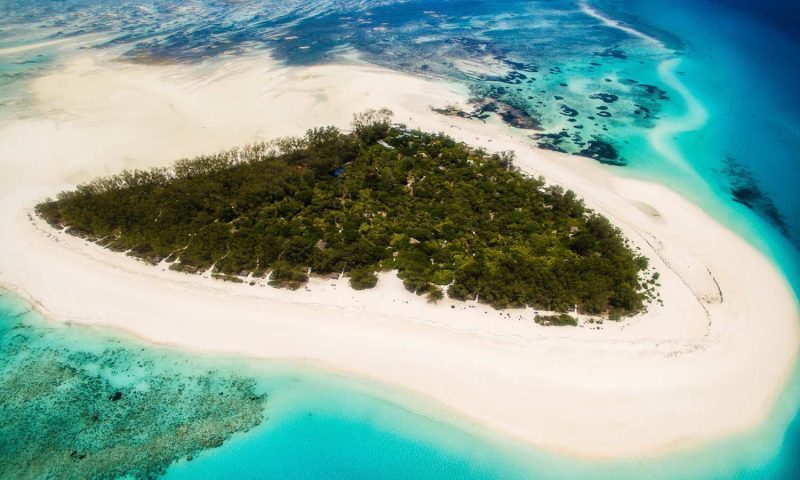 Some tourist areas in the world began to occupy the highest ranks of tourist attractions in the world during the past period, following their rediscovery, and among these areas was the island of "Zanzibar".
The island of" Zanzibar " is one of the most important tourist areas located off the coast of Tanzania in East Africa, this island is characterized by beaches with clear blue waters, beautiful white sand, in addition to picturesque landscapes and other such attractive factors.
Therefore, in this report we monitor the most famous and most beautiful beaches of the island of "Zanzibar":
Baobab Beach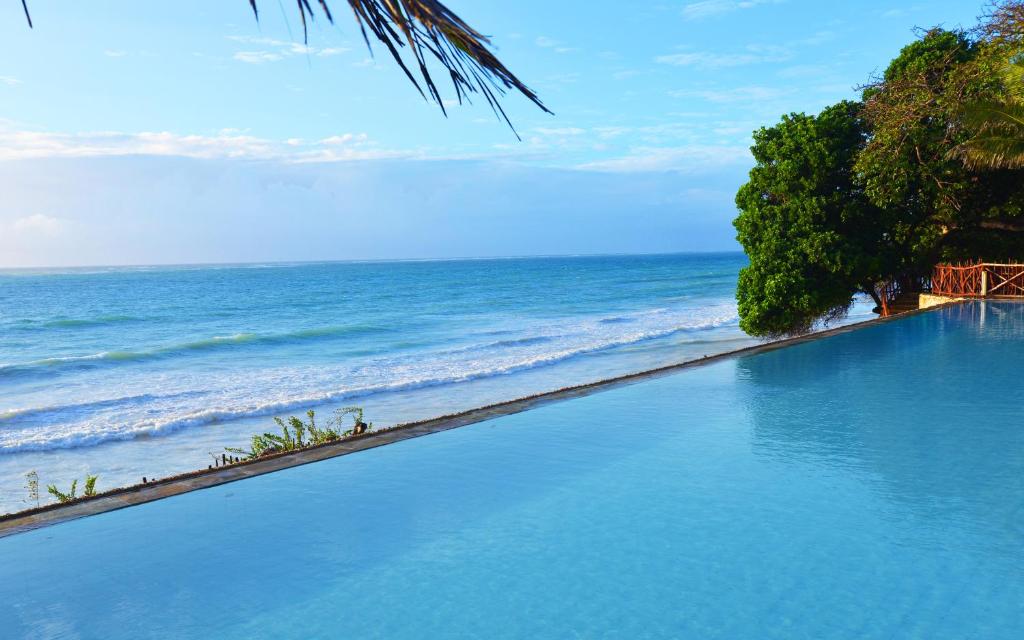 This beach is a hidden gem in the heart of the island of Zanzibar, and it is one of the beaches that enjoys a picturesque nature, as it is surrounded from all directions by dense forests and huge white rocks. The beach has emerald-colored water in which surfing can be practiced on the water because the waves are strong and suitable even for professional skiers. It is also possible to camp on the beach or go on long trails near it.
Mnemba Island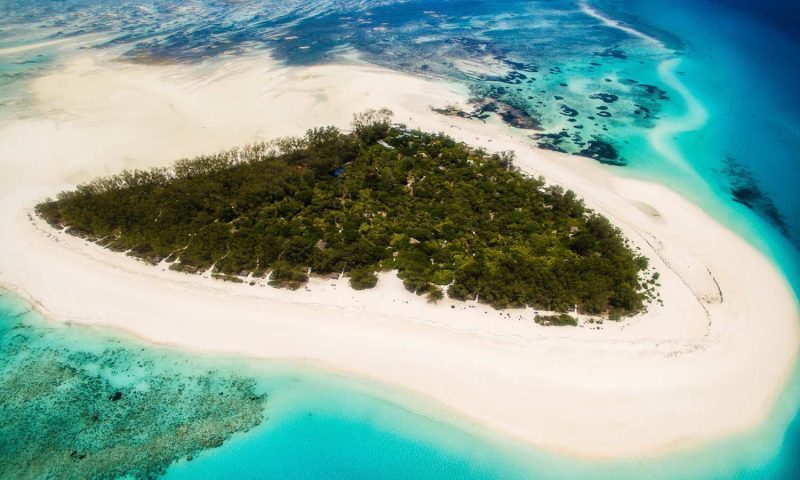 Mnemba Island is a small picturesque island located about 3 kilometers from the northeast coast of the largest island in the Zanzibar archipelago, Unguja, and the island has become a prominent tourist destination where visitors flock to enjoy stunning views and clean and refreshing waters, and it is also a popular destination among divers, as the area contains a variety of colorful coral reefs.
Jambiani Beach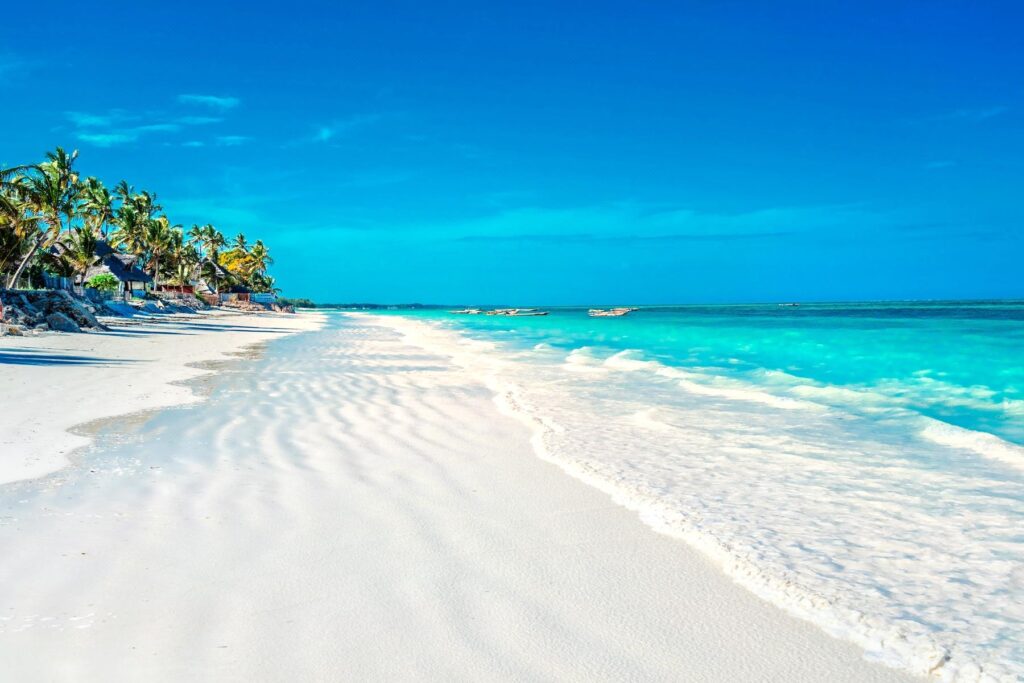 It is a wonderful beach if you want to have a special time with your loved ones, characterized by white sand soft as powder with endless stretches of turquoise water.It is a beach full of visitors and activities, amazing and with stunning views, the main activity on this beach is surfing.The beach has some small hotels in addition to fish shops. Some hotels clean the beach from residues. Local people are kind and respectfully treat visitors. Do not miss the opportunity to enjoy the landscapes both with your family and friends
Uroa Bay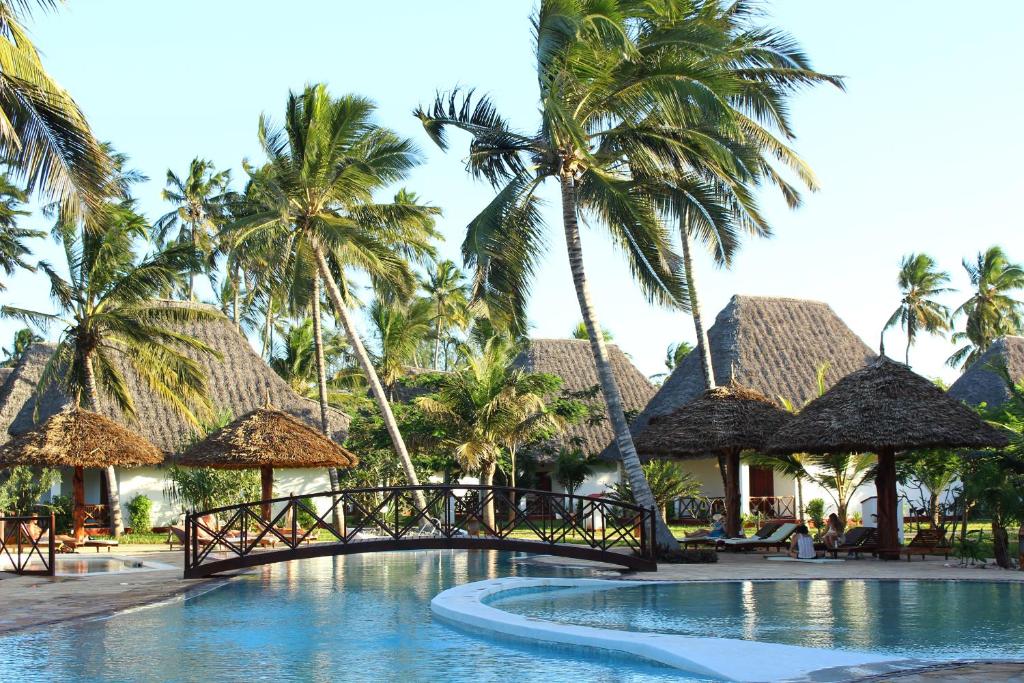 It is a wonderful beach, close and clean, safe for children to play, and also features beautiful white sand and wonderful clear blue water. The beach has a modern and developed resort that provides all amenities. You can also practice some water activities such as boating and surfing. This place is considered the most suitable place to spend your hot day with your family or friends.
‪Nungwi Beach‬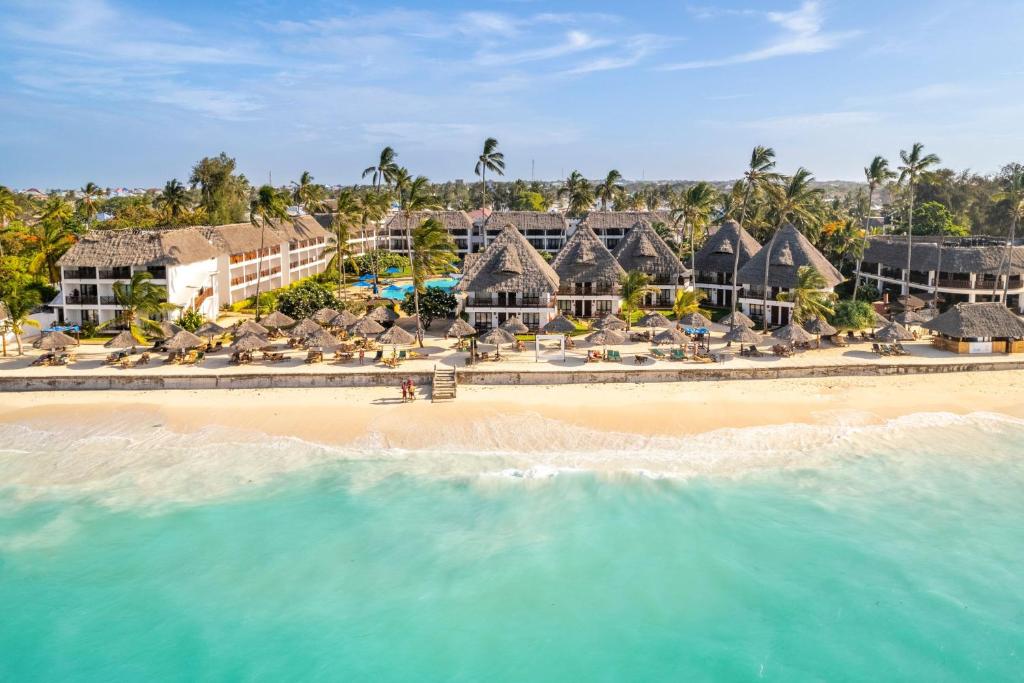 Nunjoy Beach is one of the best beaches on the island of Zanzibar, a beautiful beach with clear water,stretches along the beach white sand that meets with the blue of the sea and its fresh breeze, when you walk on the sand of this beach, you find it sliding from under your feet with its softness so that the place feels very relaxing, the beach has hotels, cafes, restaurants and other events and various water sports such as snorkeling and diving.