A piazza is public square or marketplace especially in an Italian town. And Navona is one of Rome's most famous squares that embodies several historical changes in the country. It accompanies the history, monuments, festivals and street vendors.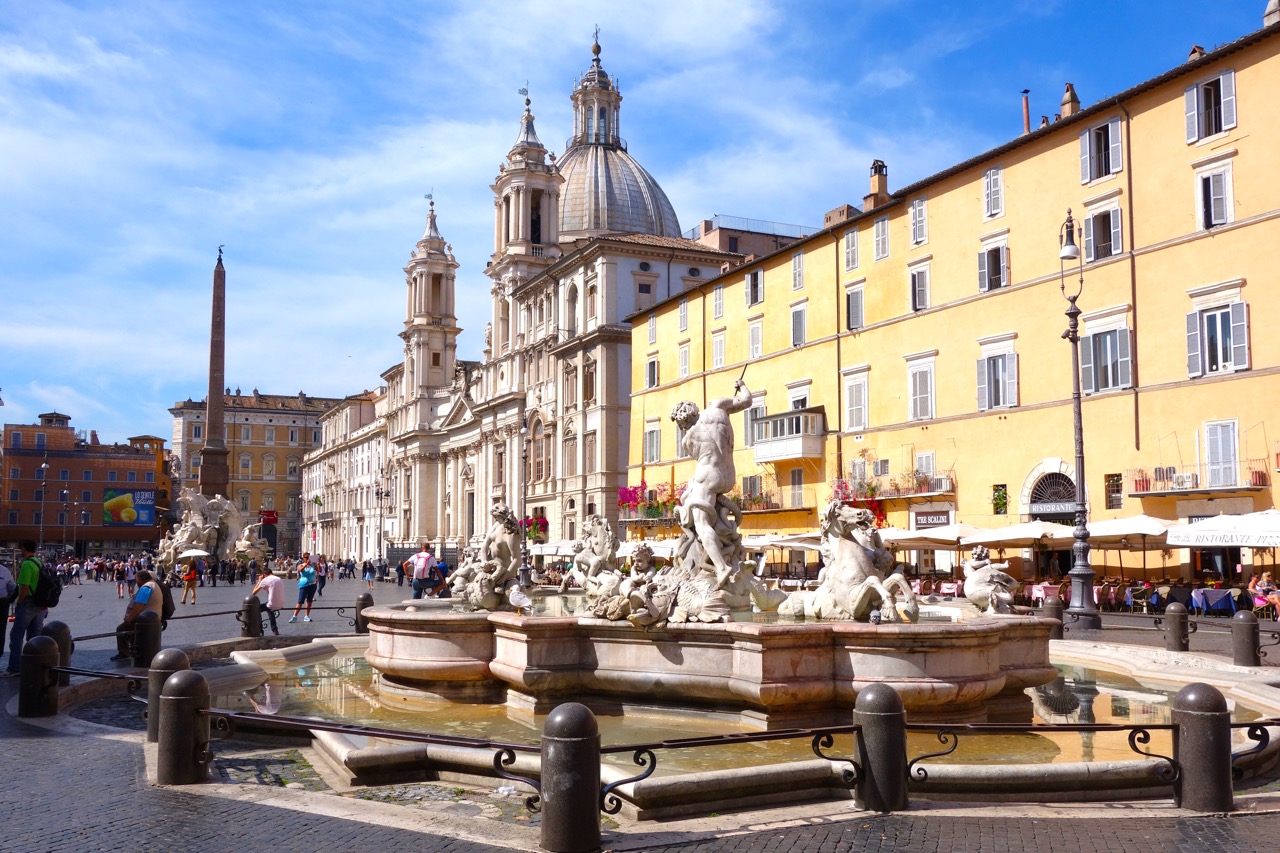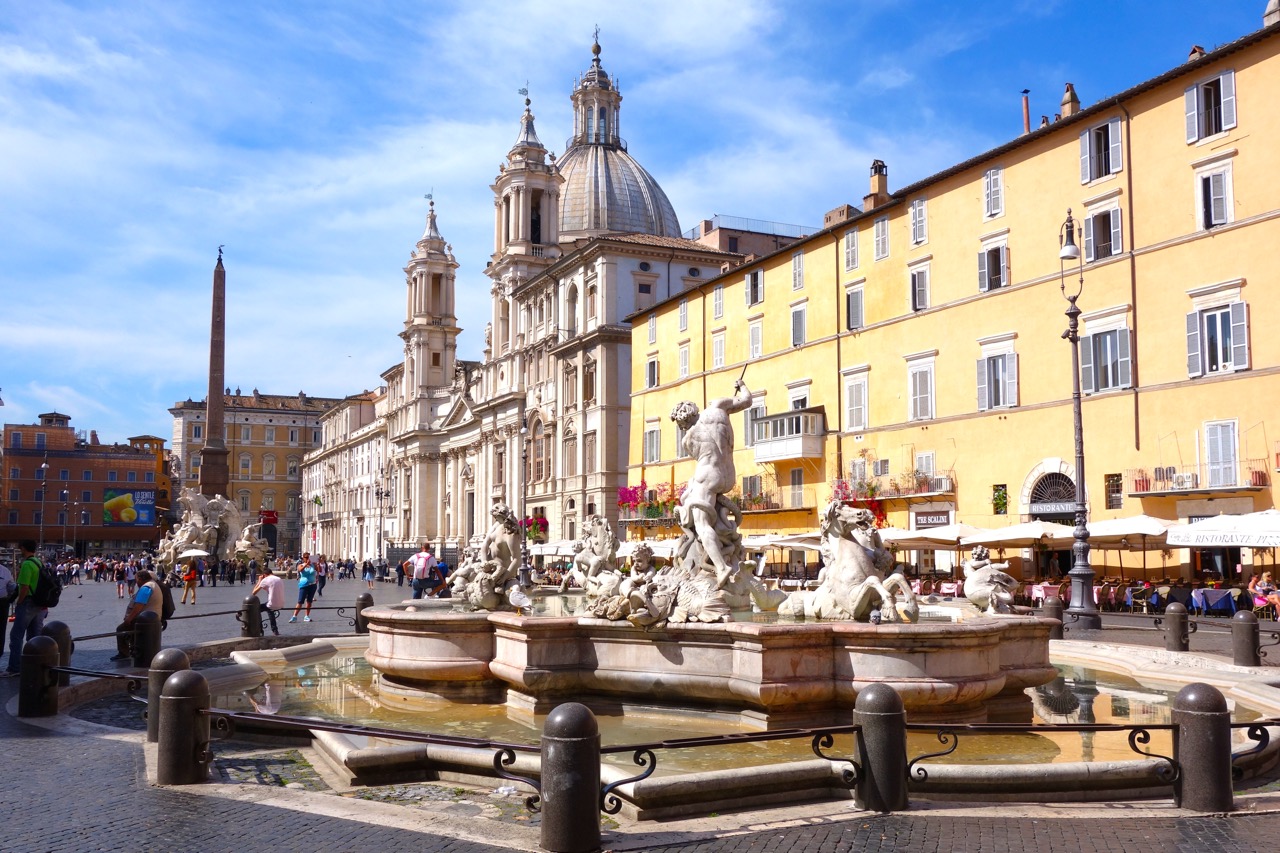 The name Navonameans "ship" referring to the mock naval battles that used to be held there.The square used to be a stadium in Ancient Rome so it takes the oval shape. The stadium was built in 86 AD upon order of Emperor Domitian and named "Circus Agonalis" from the Greek "agones", or contest. It had the capacity of up to 30,000 persons and it was used for all kinds of games. Sometimes the stadium would be flooded to hold mock naval battles.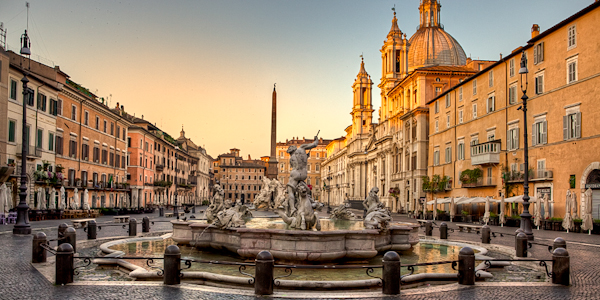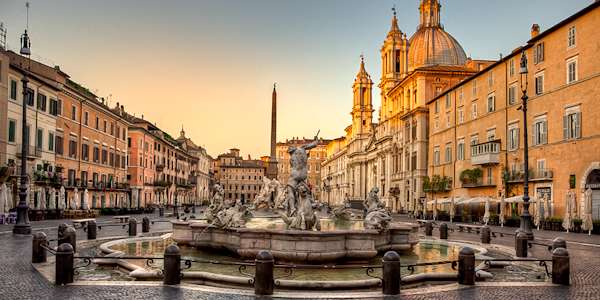 The stadium in Ruins:
The middle ages of Rome that had the people poor, desperate and not appreciating the ancient structures they used the stones from most of the faltering buildings to build houses. Some remnants of the old stadium "StadioDomiziano" are still up at the northern end of the square.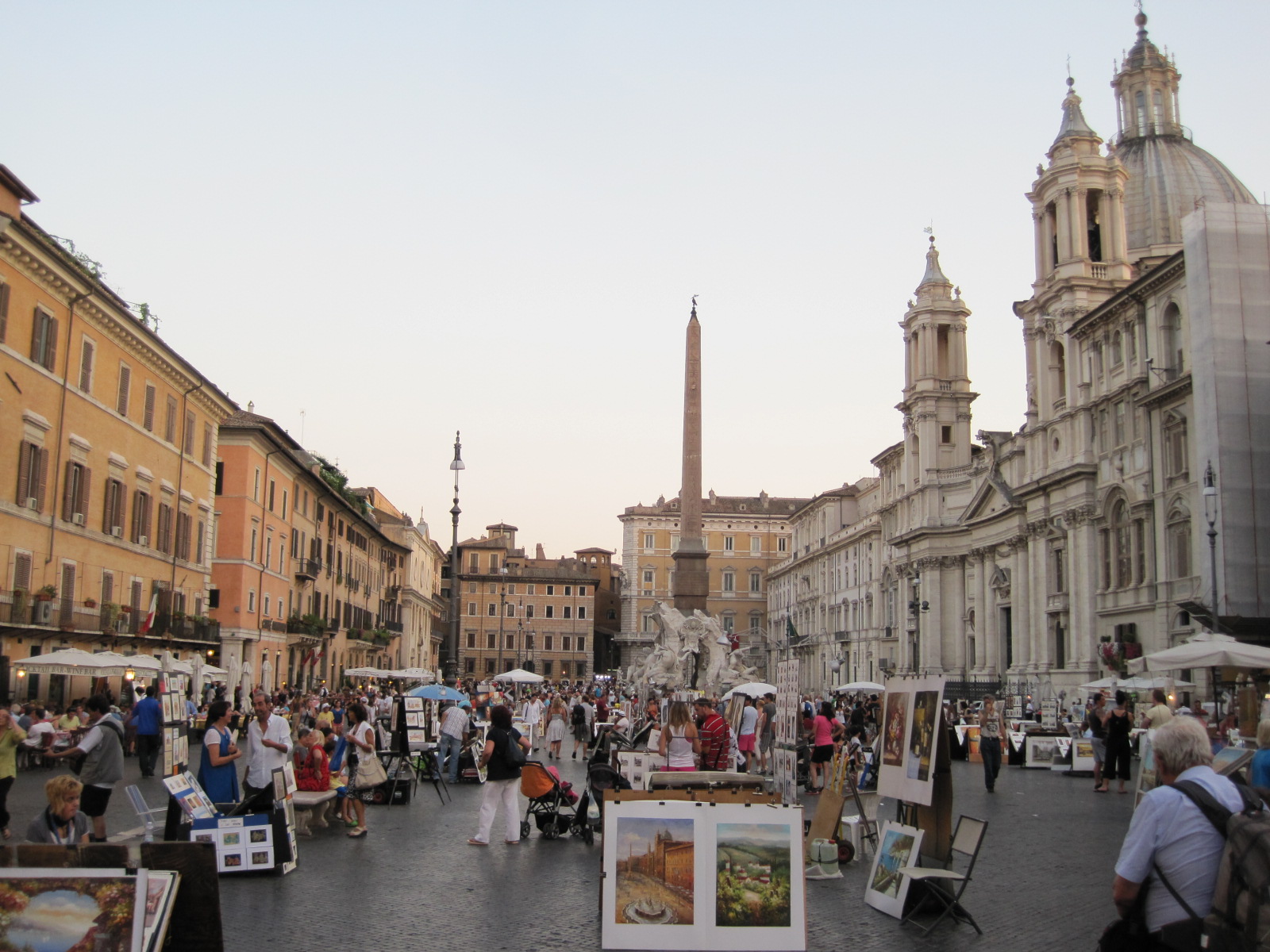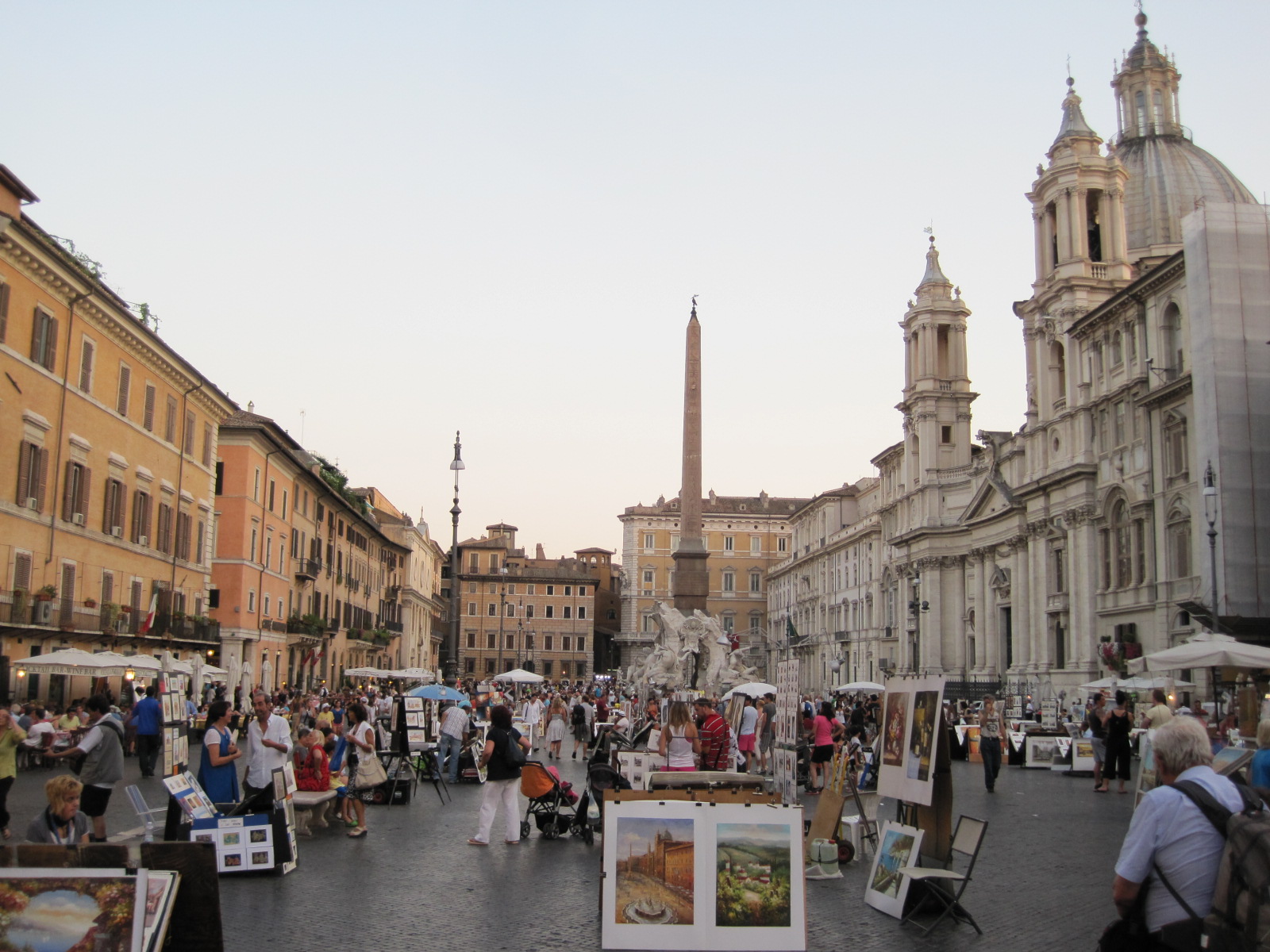 Later during the late 1400's, Piazza Navona was the site of the main outdoor fruit and vegetable markets of the city. In 1869, the market was moved to Campo deiFiori.
And during the renaissance years, the piazza was used for festivals and smaller games. In summer, the piazza was flooded so psople would have a chance to cool off through turning off the drainage system of the three fountains of the piazza.
The famous fountains: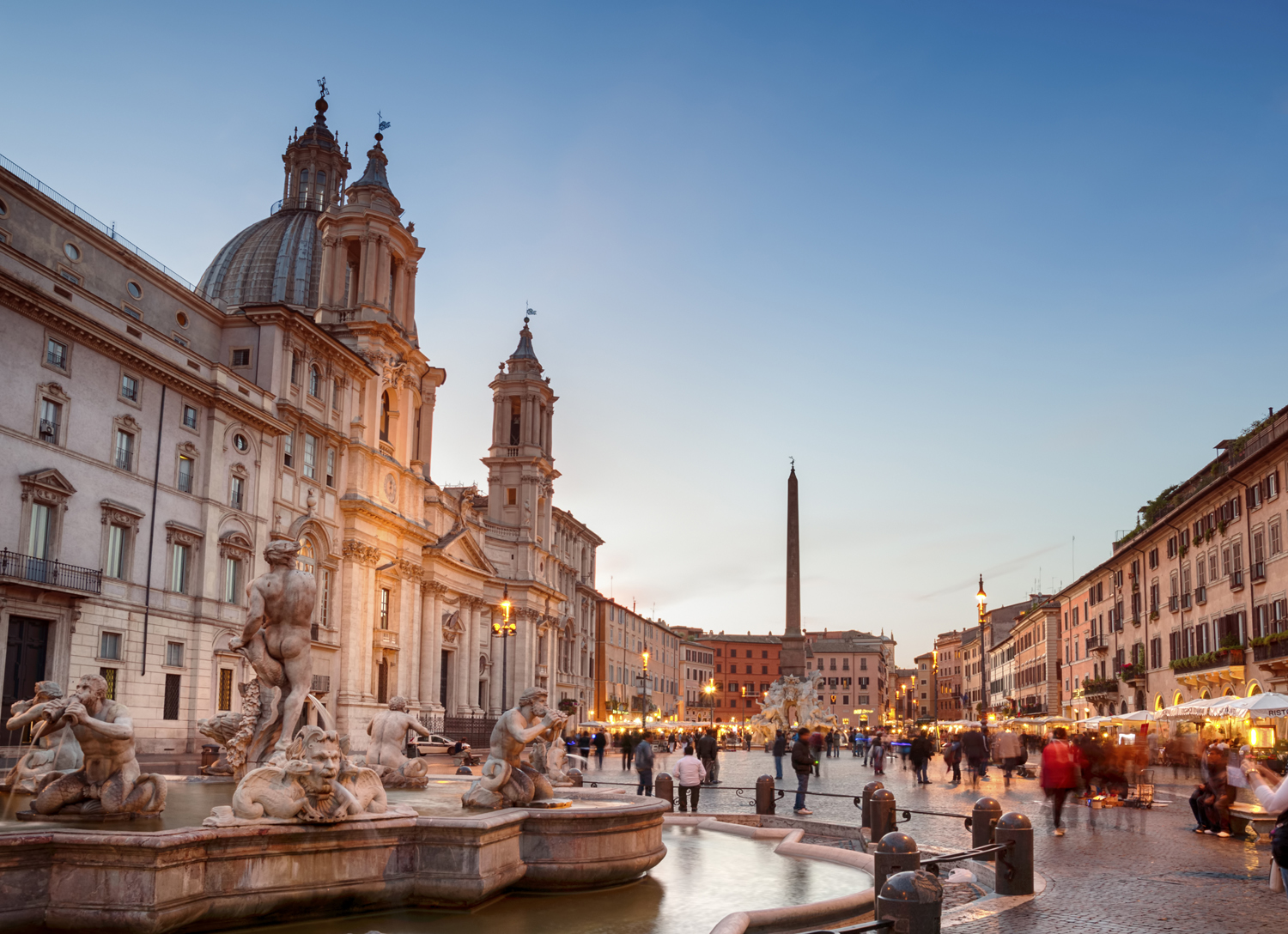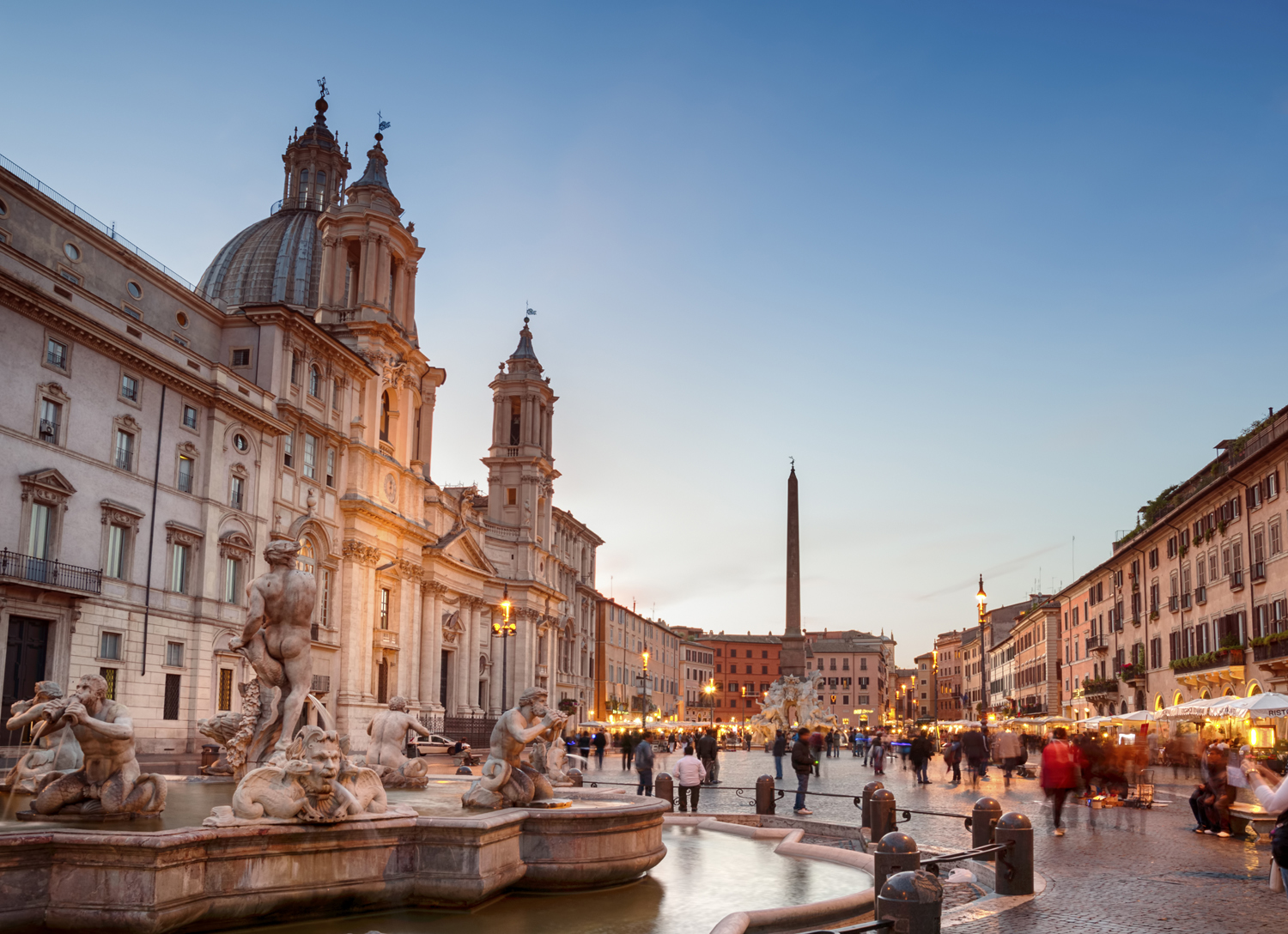 The Navona piazza hosts three fountains and the main one located in the heart of it is the Four Rivers Fountain. It is considered to be one of Bernini's most marvelous masterpieces in Rome. It was constructed between 1647 and 1651.
The Four Rivers Fountain, known in Italian as "La Fontana dei Quattro Fiumi", refers to the most known rivers of the four corners of world at that time: The Danube (Europe), the Nile (Africa), the Ganghes (India) and Rio de la Plata (Americas.)
The two other fountains are the Neptune fountain "Fontana del Nettuno" at the northern end and the Moor fountain "Fontana del Moro" at the southern end. Both were created by Giacomo della Porta.
Visiting the Piazza: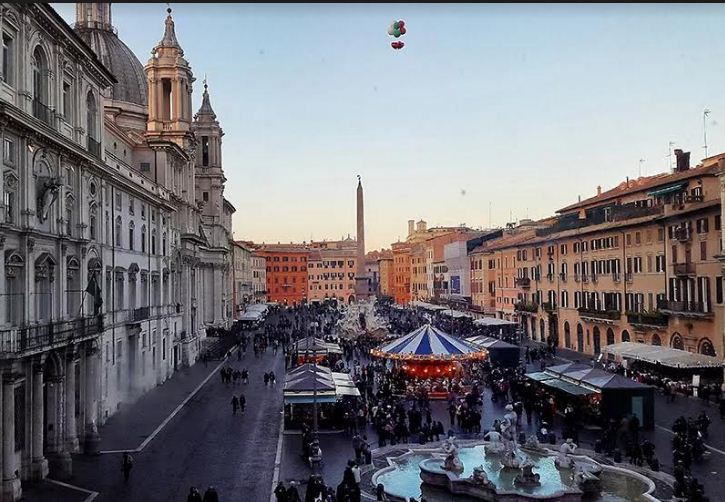 Navona doesn't obviously have closing hours but you may like to pick the perfect time for visit according to your preference. It usually gets crowded during the day time all year long but mostly from May to September.
Early morning will be your pick if you choose to enjoy it before street artists, vendors and crowds show up. Summer evenings embrace the most exciting carnival-like atmosphere. Christmas time there is a quite fascinating experience as markets are held from December 8 to January 6.