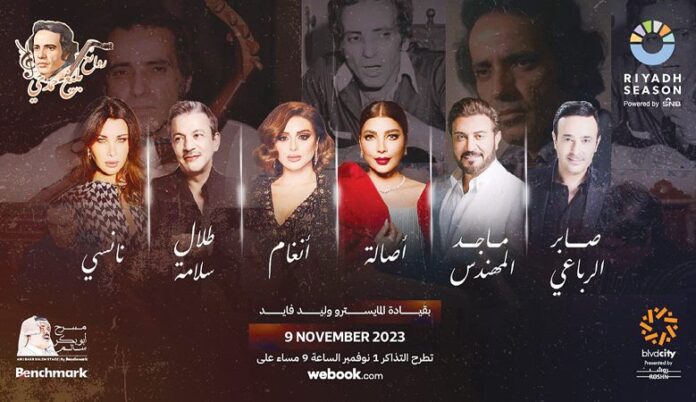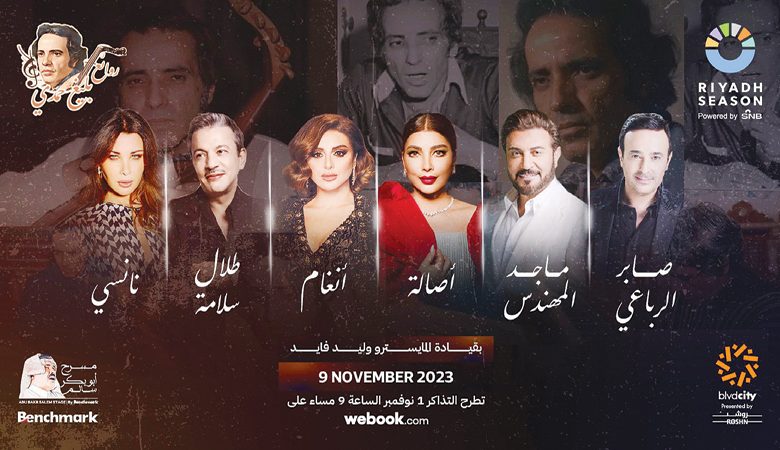 The events of the Riyadh 2023 season, its fourth edition, kicked off on October 28 with a historic ceremony and many surprises, the most important of which was the historic fight between Tyson Fury and Francis anjano and a lot of fireworks.
The Riyadh season is one of the most important events of the year.it is a cultural, historical and entertainment event held in the capital Riyadh. it is one of the largest and most prominent events organized in the kingdom of Saudi Arabia, which aims to promote Saudi Culture, Arts and heritage, and provide distinctive entertainment experiences for citizens, residents and visitors, through a number of concerts, theatrical performances, sports and cultural events.
We monitor the most important concerts of the Riyadh season 2023
The masterpieces of Bligh Hamdi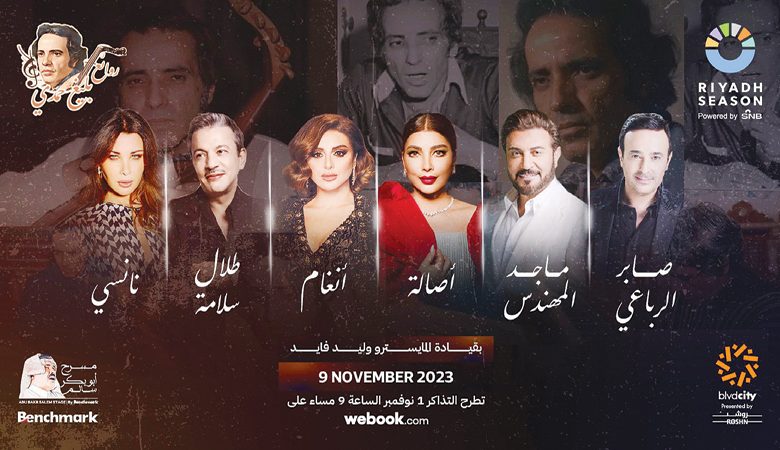 A wonderful concert to honor the great musician Bligh Hamdi will be greeted by a constellation of the most important Arab stars and sing his masterpieces on November 9.saber quartet, Majid Al-Muhandis, Asala, Angham, Talal Salama and Nancy Ajram will sing at the concert, led by Maestro Walid Fayed.
Abdulmajid Abdullah party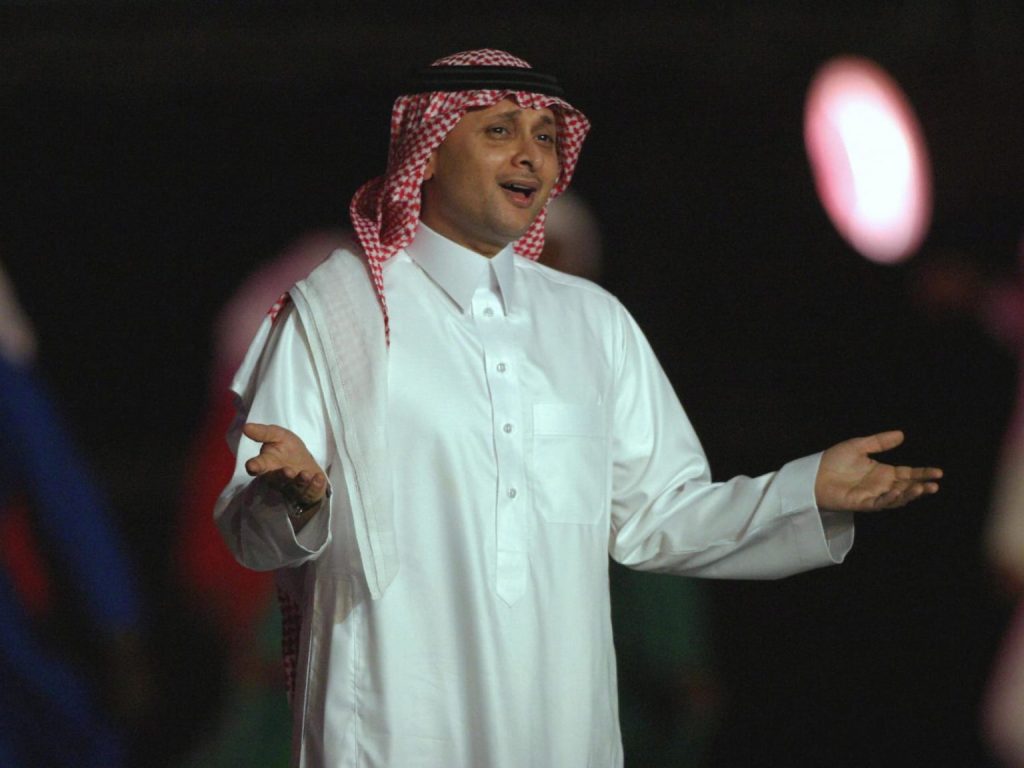 The concert of the artist Abdulmajid Abdullah is one of the most important concerts that the Saudi and Gulf audiences are waiting for every season, as tickets for this concert are sold out quickly and in a few minutes, and this is what also happened this concert, which is on November 2.
Tamer Ashour and Elisa party in the Riyadh season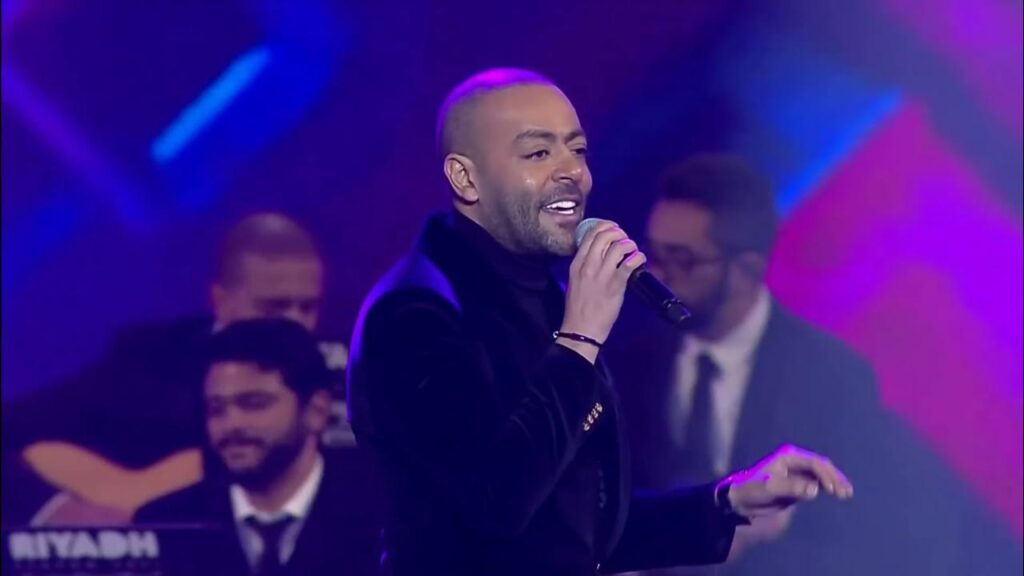 The live concerts, which are transmitted live online, took the lion's share this year, as the exclusive online concert, which brought together the artist Tamer Ashour, the owner of the large audience, and the sensitive sensation Elisa, took place on October 25, and was determined on the website of webook.com great turnout of the audience.
Mohammed Abdo's concert and originality in the Riyadh season