Famous French foods, France is known for its charming towns, nature and surely its unique world famous cuisine. The French cuisine is a fancy one that shouldn't be missed but it is also about some essential dishes that has spread around the world but still are a must-try while in France to get the original taste of it.
Eclairs: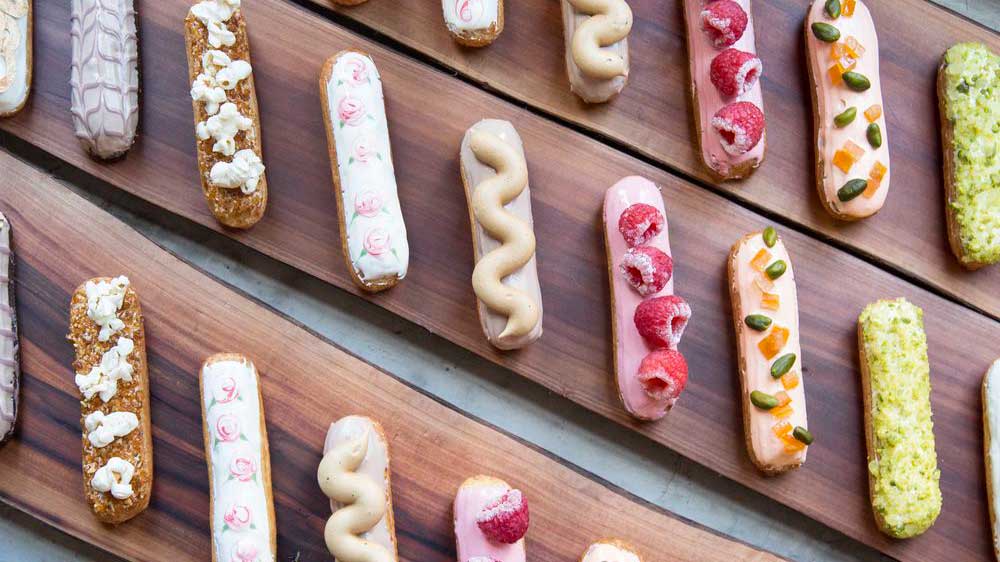 French dessert made with choux dough and filled with cream and topped with icing. It is the same dough used for profiterole. It is formed into long pieces then baked until crispy and hollow inside before being filled and top-iced.
Fresh Baguette: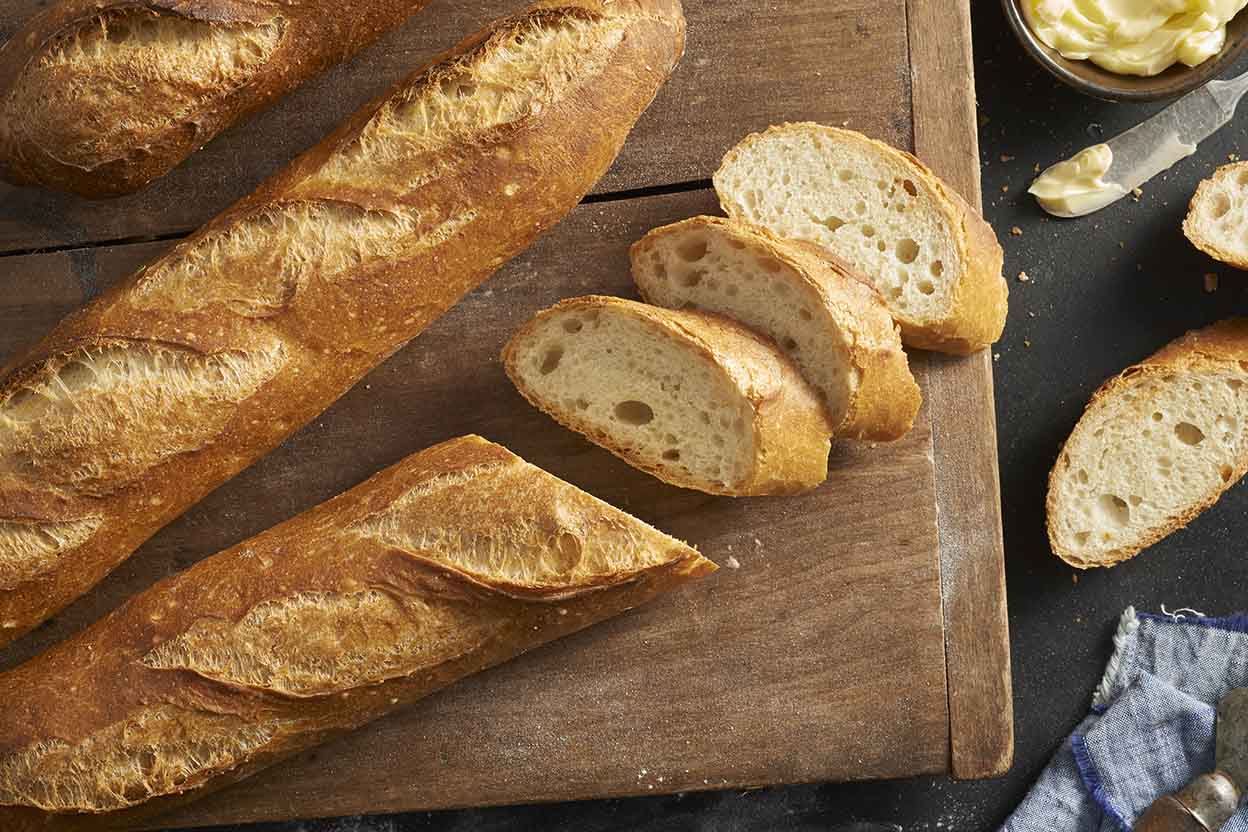 A thin long loaf ofbread that is famous across the country and made across the world. It is made from basic dough and is distinguishable by its length and crisp crust.
Croissant: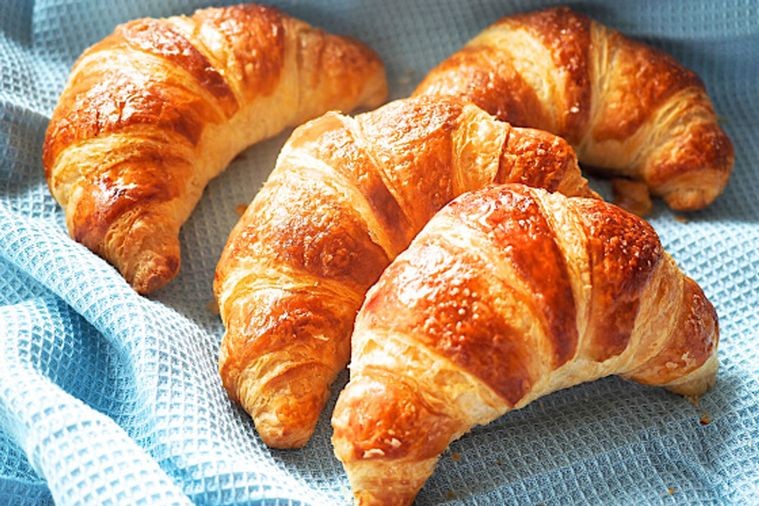 It is one of the most famous French breakfastsduplicated around the world. It is a buttery and flaky pastry that gained its name due to its crescent shape.
Soufflé: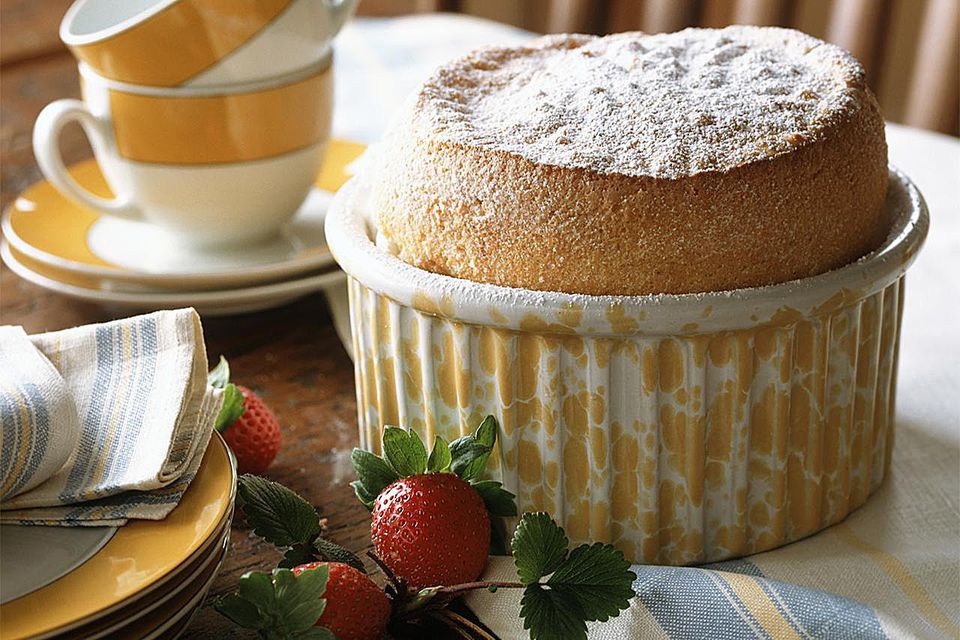 A baked egg-based dish that is made with egg yolks and beaten egg whites besides other ingredients. It is served as a savory or dessert and served once out of the oven when puffy. "Soufflé" is the derived from the French verb "souffler" which means "to puff".
Crème Brulee: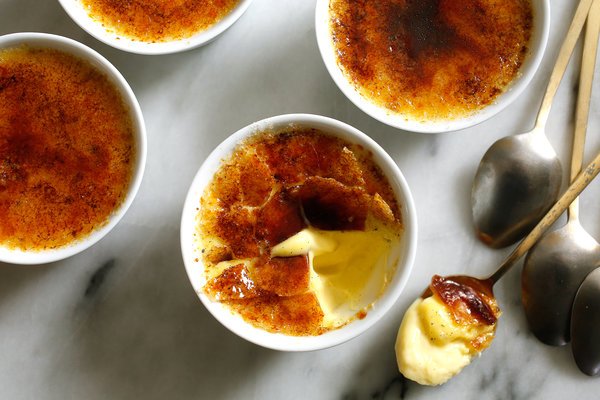 It is a caramel sweetened custard that captured the minds of its eaters. It consists of a base of rich perfectly cooked custard and a thin hard crunchy layer of caramel on top. It is usually presented in room temperature.
Macarons: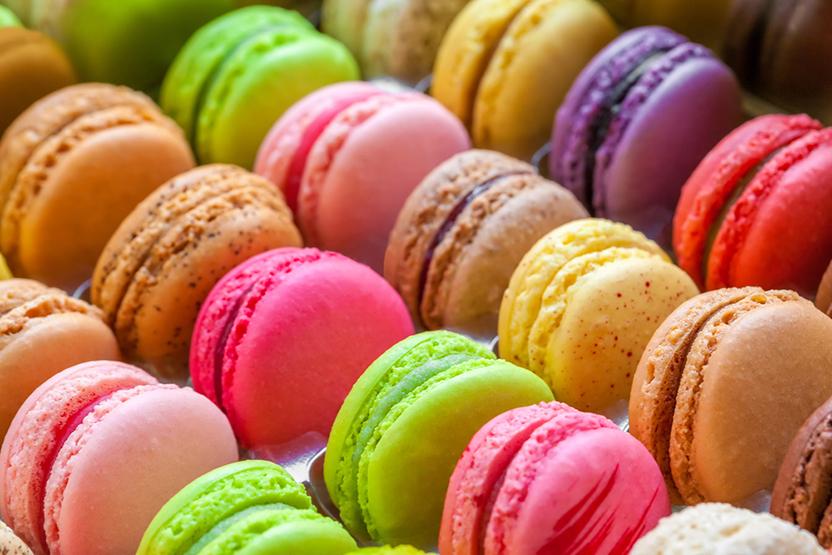 It is a meringue-based dessert that is made from egg white, icing sugar, granulated sugar, almond powder or ground almond, and food coloring. Two cookies are glued together using ganache, buttercream or jam and the cookies come in a spectrum of colors.