The Turkish cuisine is famous for its very rich and seasoned ingredients that blend the Mediterranean and Middle Eastern food cultures. But remember, the traditional Turkish dishes are easy to find and hard to forget.
Simit: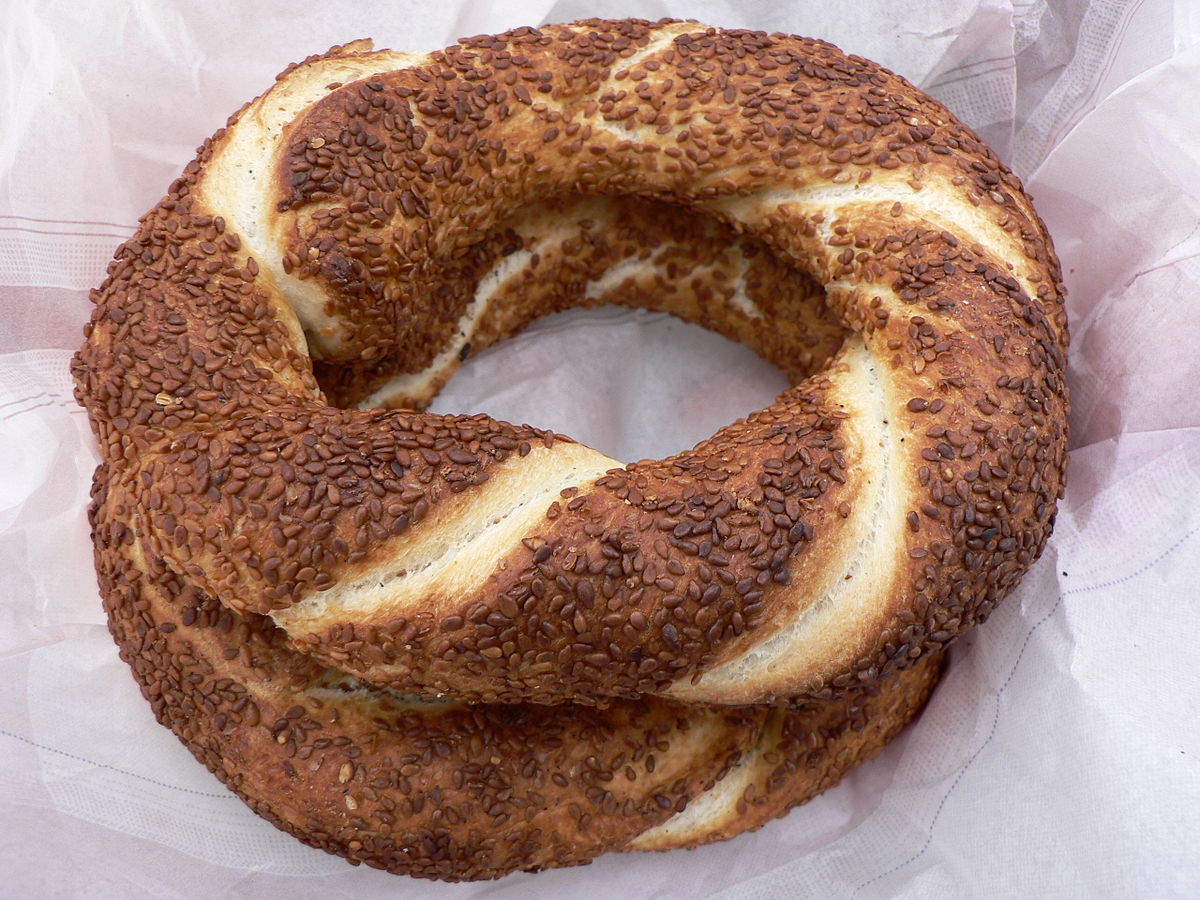 This snack is a good start of the day with a glass of tea and the first choice of caravan travelers to and from Istanbul, who would load up the bread rings in the nearby town of İzmit, where this humble snack get its name from.
Dolma: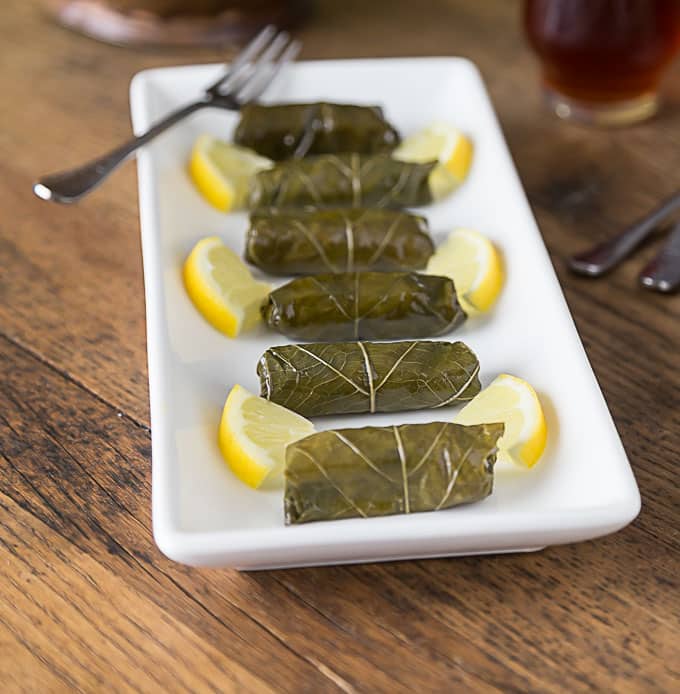 Or stuffed vegetables, like peppers, tomatoes, vine leaves and zucchini are essential in Turkish cuisine. The stuffing is often a mixture of rice, spices and minced meat, and is served with yogurt on top.
Lahmacun: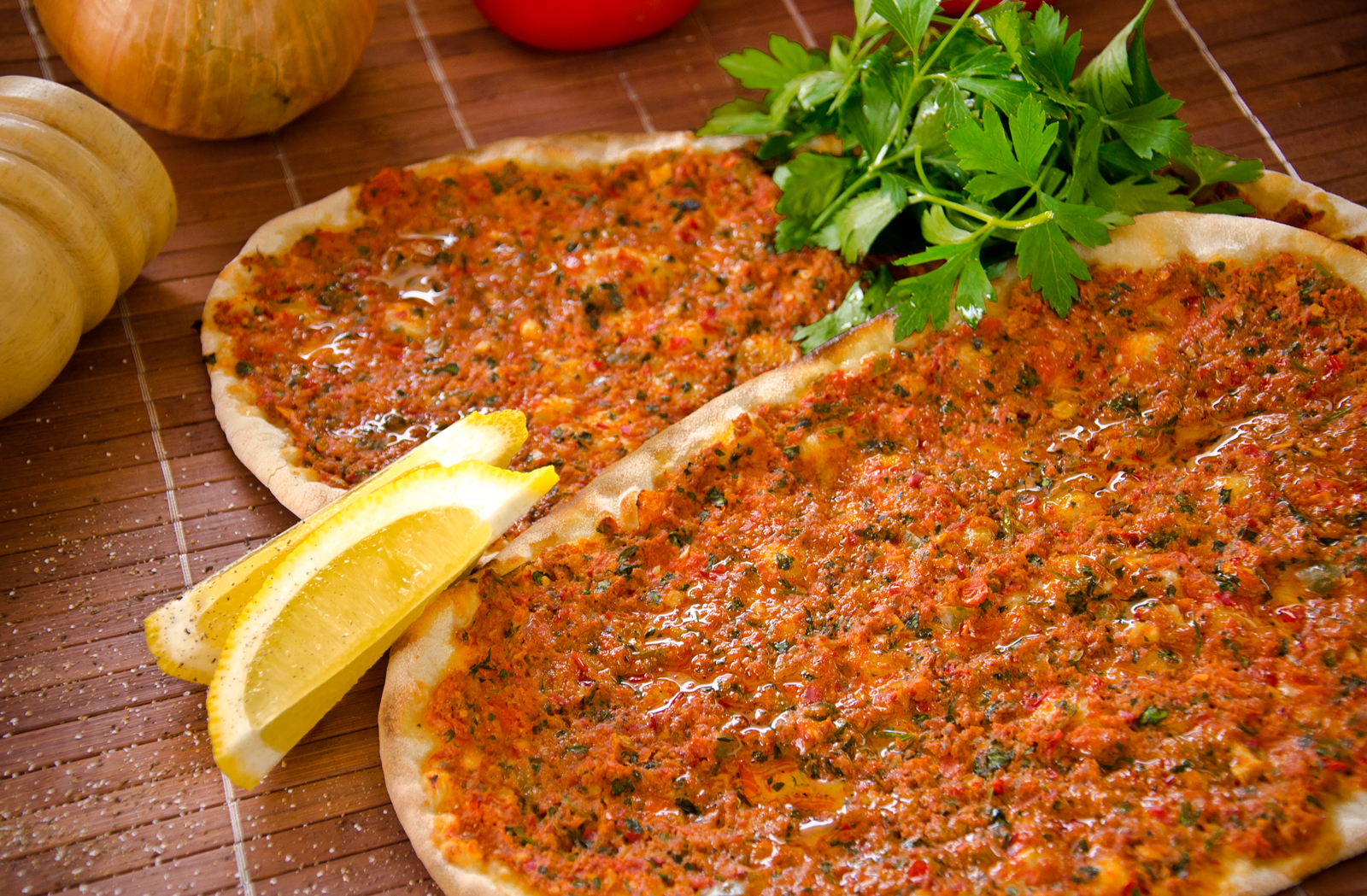 Also called Turkish Pizza, it is a thin crispy layer of bread topped with minced meat, vegetables like onion, tomatoes, parsley, herbs and spices like cumin, pepper, paprika and cinnamon and lemon juice. Lahmacun is often served with ayran (buttermilk) as a snack throughout the day.
Kebap: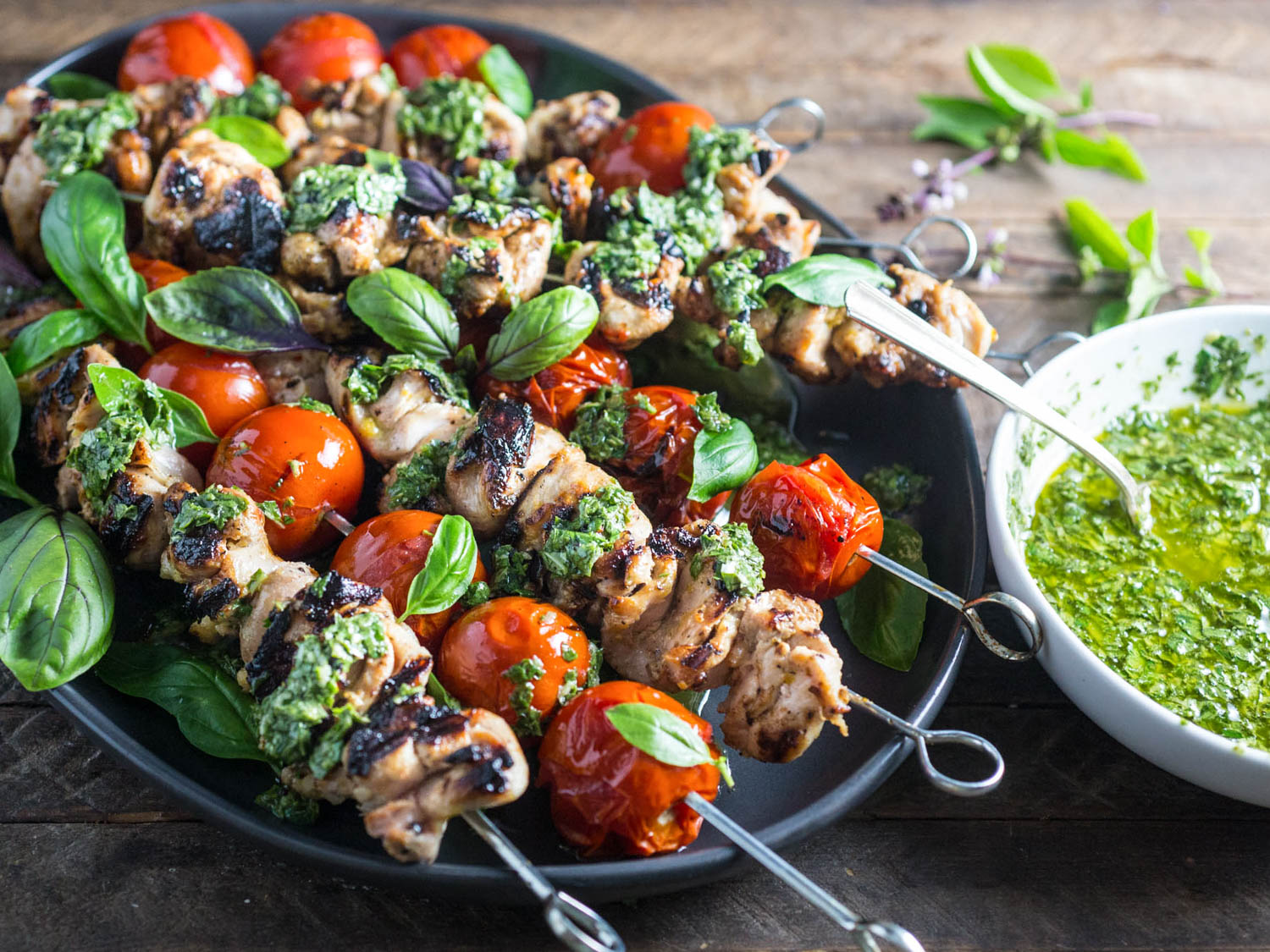 The cornerstone of the modern Turkish cuisine typically made from lamb, chicken or fish and served on a wooden or metal rod with bread and roasted hot peppers.
There are plenty dishes of Kebap with different styles depending on the region of origin; the spicy Adana; the mellow Urfa; the Antep, sandwiched between thick eggplant slices; a simple dürüm wrap in thin lavaş bread.
Meze: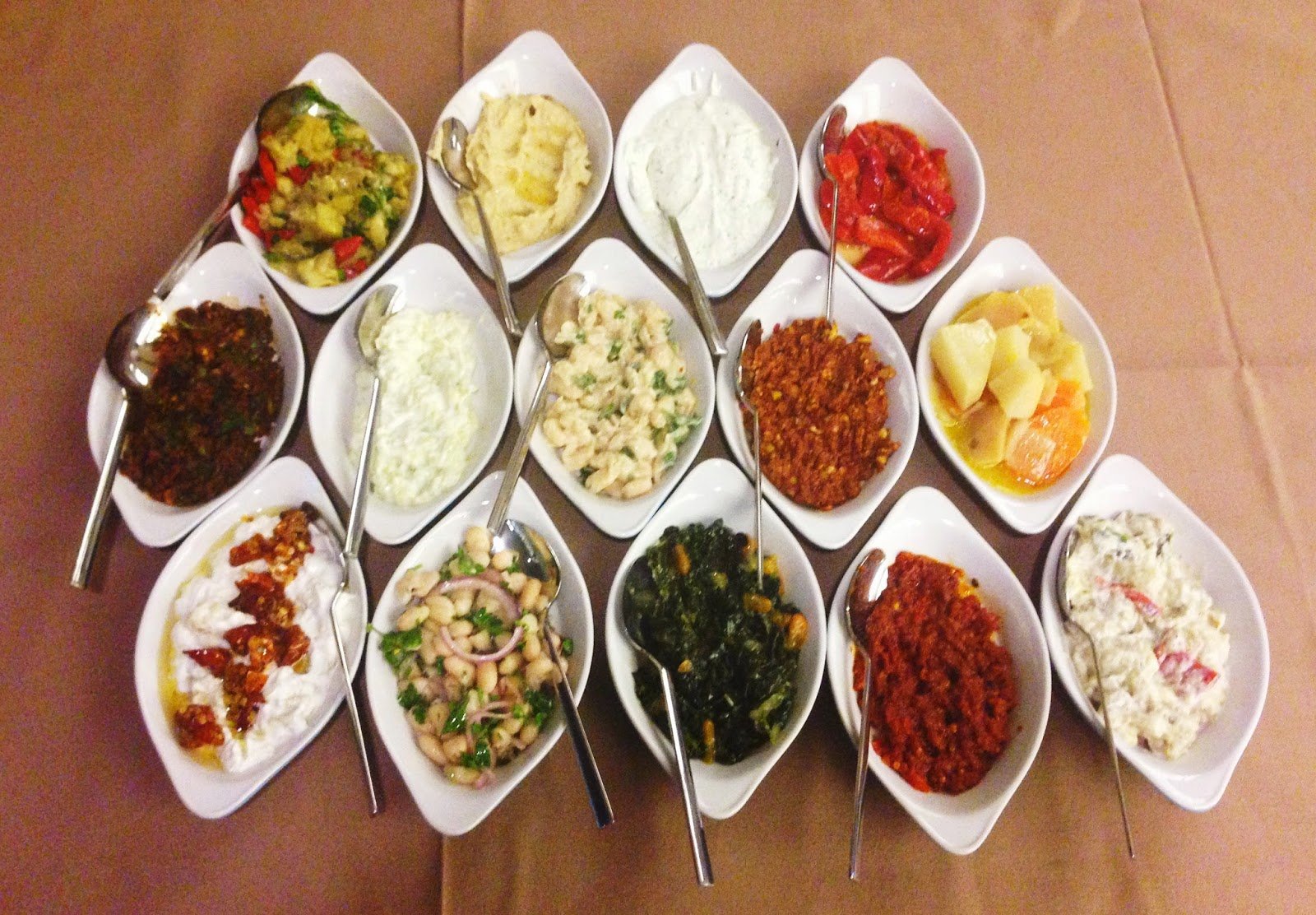 A range of cold appetizers of around 20 choices between beans dishes, salads and spreads.
Baklava: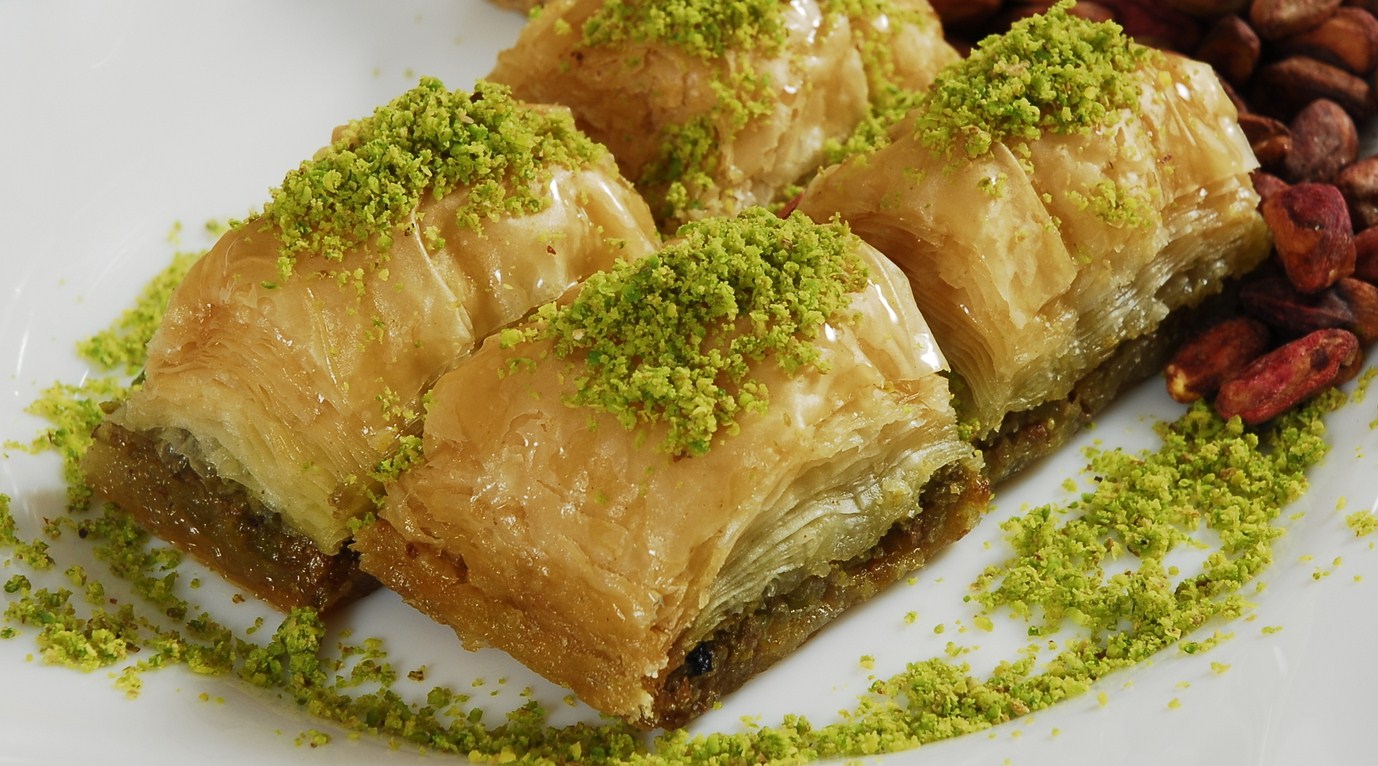 The most well-known Turkish dessert you should eat fresh. It is nutty, syrupy and pastry, often topped with grounded pistachios.
Lokum: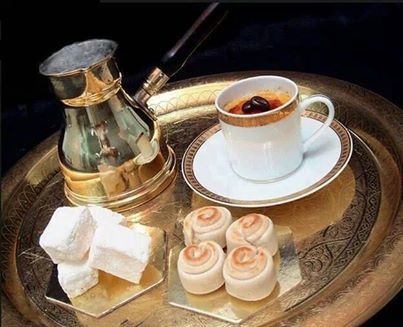 Or (Turkish Delights) is a nougat dessert that comes in a variety of flavors, shapes and colors covered with dusty icing sugar or coconut.
It is better served with Turkish coffee (kahve) at the end of the meal.