Most famous Lebanese foods, The Lebanese cuisine has earned its fame across the Middle East and Arab countries. The food there is to die for that many recipes has traveled across the region and became a part of other countries food list. Lebanese dishes are famous for being cooked with olive oil. Due to geographical proximity Israeli and Greek food are noticeably similar to Lebanese cuisine.
Fattoush: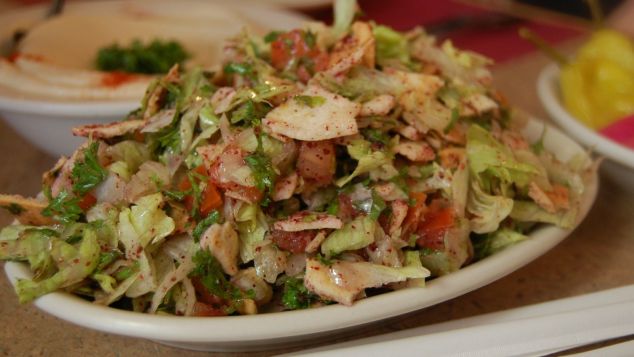 fried bread and mixed vegetables are the star of this unique salad. It is a traditional everyday salad in Lebanon. The Dressing is a mixture of olive juice, garlic, lemon, and salt.
Tabbouleh: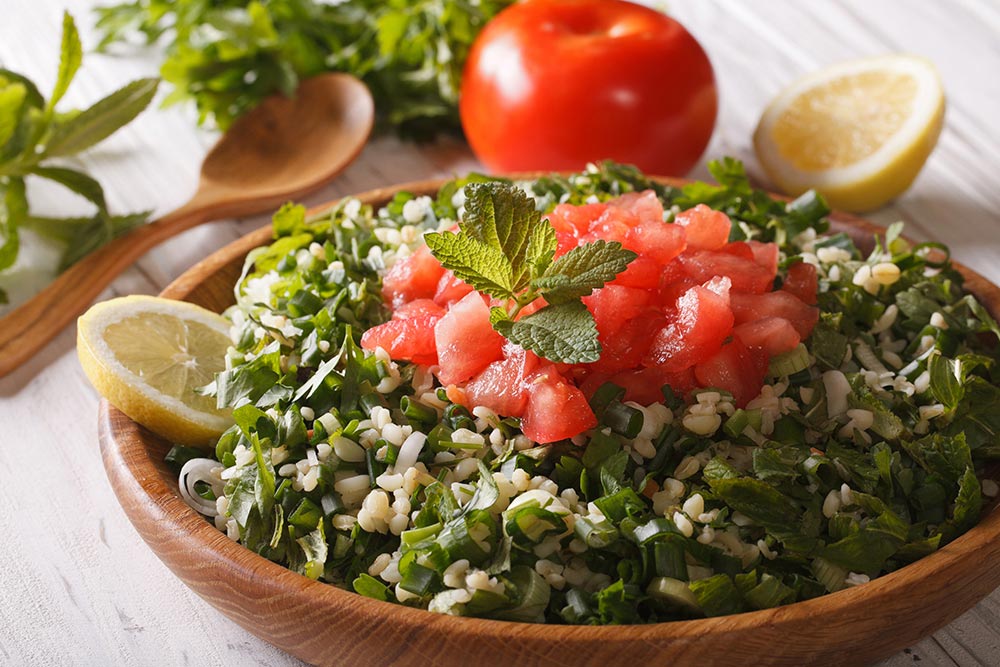 Another unique salad of Lebanon, vegetables too but with different taste. The main ingredients are bulgur, tomatoes, onions, and parsley. The dressing is olive oil, lemon juice, and salt. Lettuce is served with the salad.
Falafel: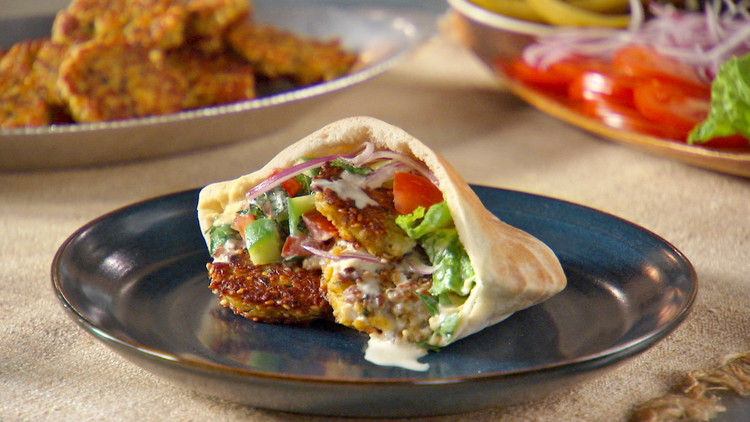 Falafel is typically is a dough of crushed chickpeas and herbs that is deep fried. Falafel is served in pita bread with vegetables and tahini sauce. The origin of Falafel is disputed in the region but the Lebanese ones are unique though.
Manakeesh: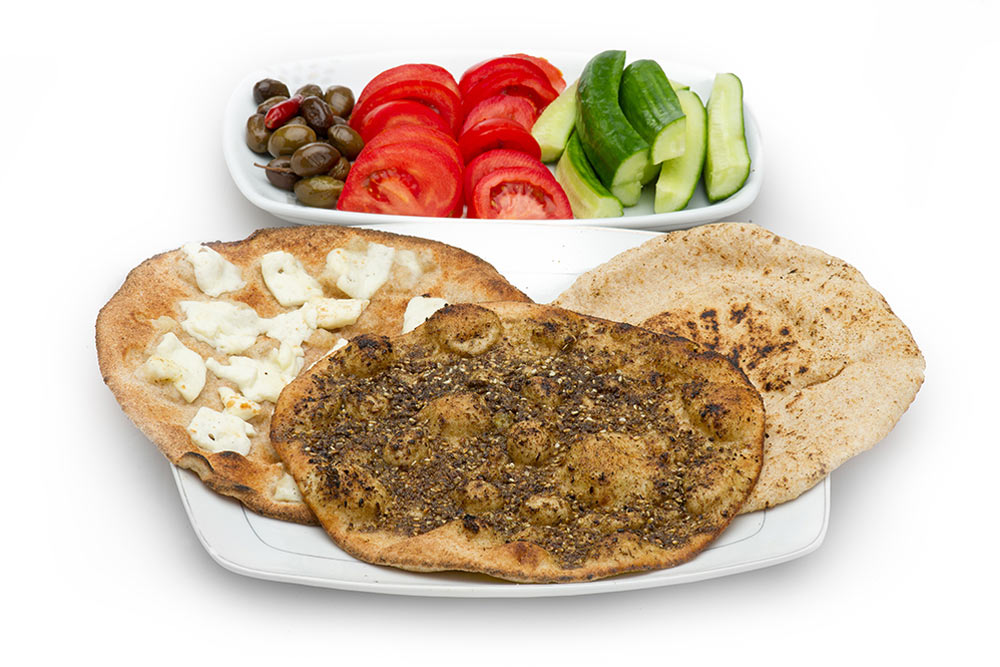 it is the Lebanese version of pizza. It is made of fresh dough that is baked in oven after being topped with cheese or ground meat or herbs. It's ideal for breakfast or as a side dish. It is both street food and on high-end restaurants' menus.Manakeeshis typically served with tomatoes, cucumbers, fresh mint leaves, and olives.
Baba Ghanoush: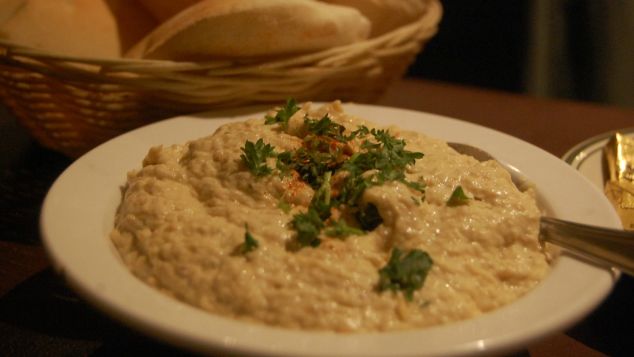 If you like the hummus texture, you will get a sense of what baba Ghanoush is. It's a dip made of eggplant instead of hummus in addition to Tahini, and olive oil. It is sometimes topped with pomegranate.